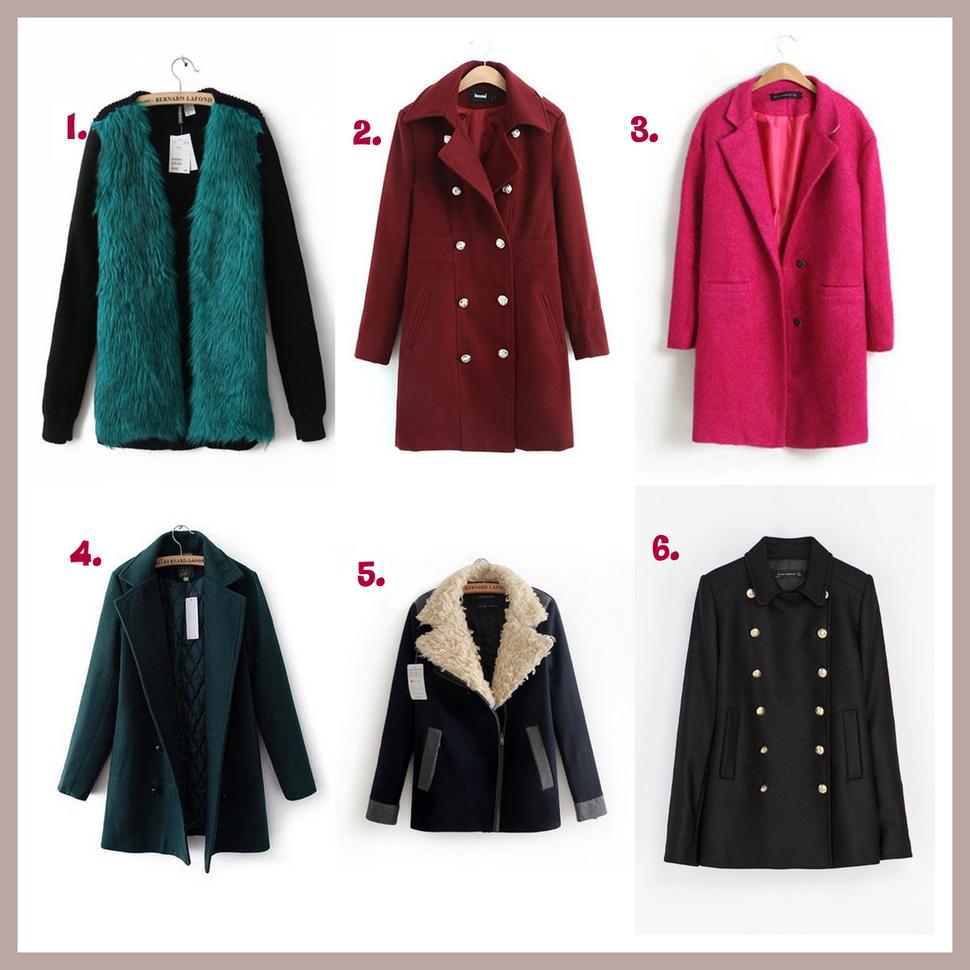 Le mie proposte di cappotti fashion per sopravvivere a questo inverno senza sembrare l'omino Michelin!
My proposes of fashion coats, to survive at this winter without looking like Michelin man!
1. Di eco pelliccia, colorata è il top!
1. Eco fur, colored is the best!
2-4-6. Doppio petto, in lana, imbottito internamente, l'eleganza è assicurata!
2-4-6. Double breasted, woolen, padded, and the elegance is secured!
3. Colorato! Mai rinunciare ad un tocco di personalità.
3. Colored! Never waive a touch of personality.
5. Corto, con lampo laterale: sportivo ma chic, grazie al risvolto in pelliccia.
5. Short, lateral zippered: sporty but chic, thanks to the fur lapel.