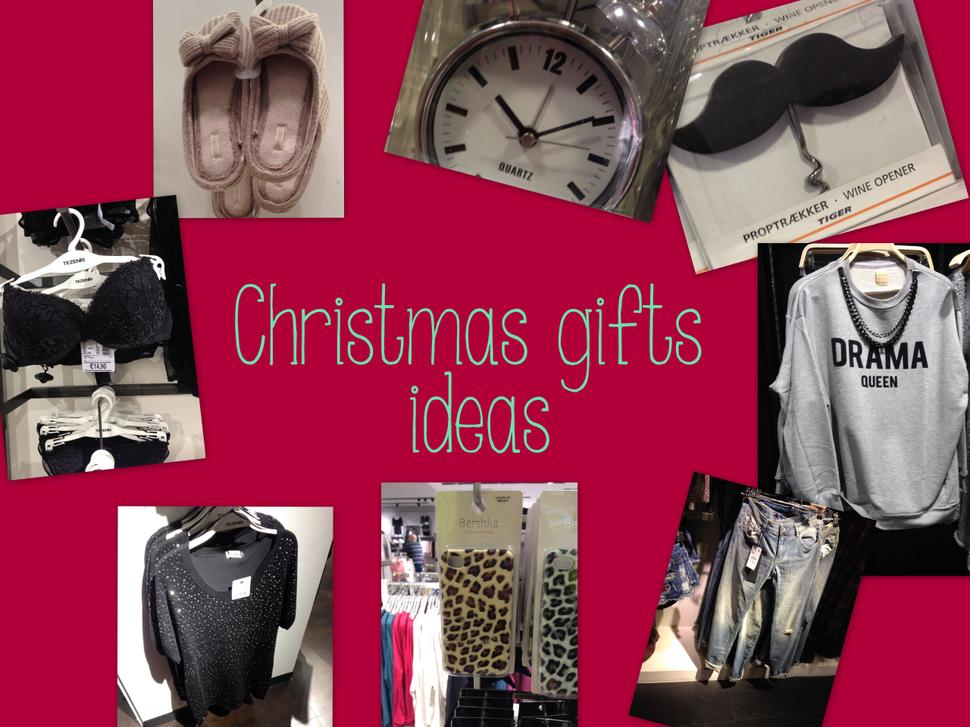 Christmas gifts ideas
Ieri sono andata a fare un giro per i
negozi di Euroma2
e qui vi mostro alcune
idee carine
che ho trovato
per fare i regali per questo Natale.
Yesterday I went to Euroma2 to visit some shops and you can see here what I found to make your Christmas present this year.
Alcuni esempi
: ecco cosa ho visto da
Oysho
, un fornitissimo
negozio di intimo
e non solo…
Some examples: what I found at Oysho, a very well equipped underwear shop and more…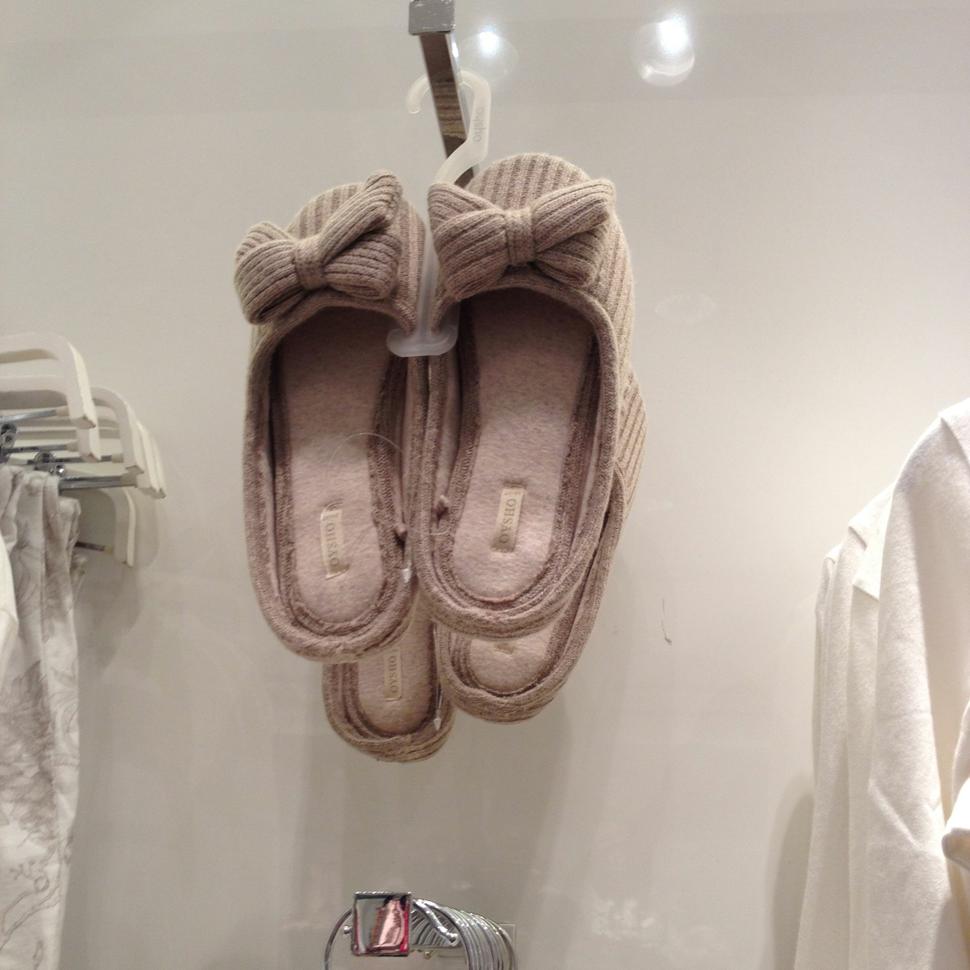 Pantofole in lana beige da Oysho
Ci sono
pantofole di ogni tipo, colore o forma
, quelle che mi hanno colpito di più erano queste.
Proseguendo…
There are slippers of any kind, color or shape, these are the ones I liked most.
Going on..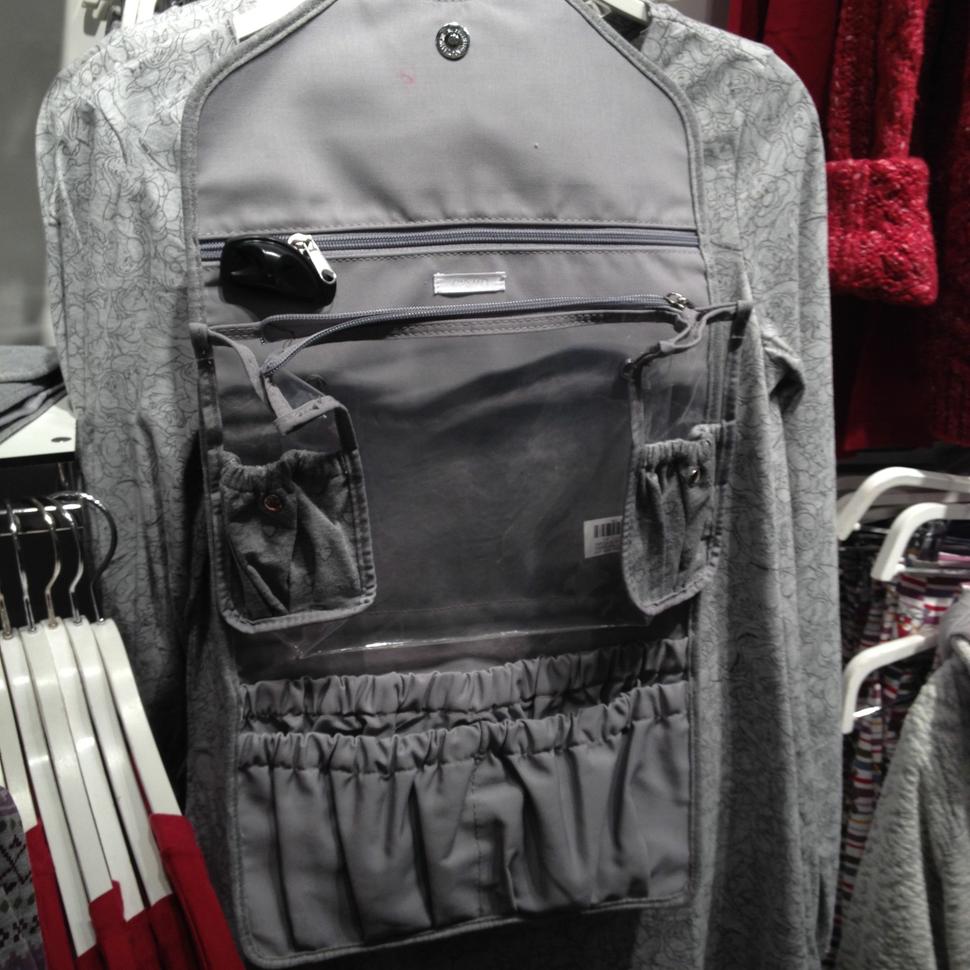 beautycase da viaggio Oysho
Il beautycase
è un'idea
perfetta da regalare a chi ama viaggiare
, questo modello mi ha colpito molto perchè chiudendosi
diventa una morbida busta da lettere
, ha
molte tasche
e costa sui 10 euro.
Da Oysho
si possono trovare anche
bellissimi pigiami, vestaglie, o mascherine per dormire
come questa:
Beautycases are the perfect gift for people who love traveling, this model impressed me a lot because it becomes a soft envelope when you close it, it has many pockets and costs about 10 euros.
At Oysho you can find also beautiful pajamas, robes, or eye sleeping masks like this:
mascherina per dormire a forma di pinguino Oysho
Poi sono andata da Tezenis:
Then I went to Tezenis: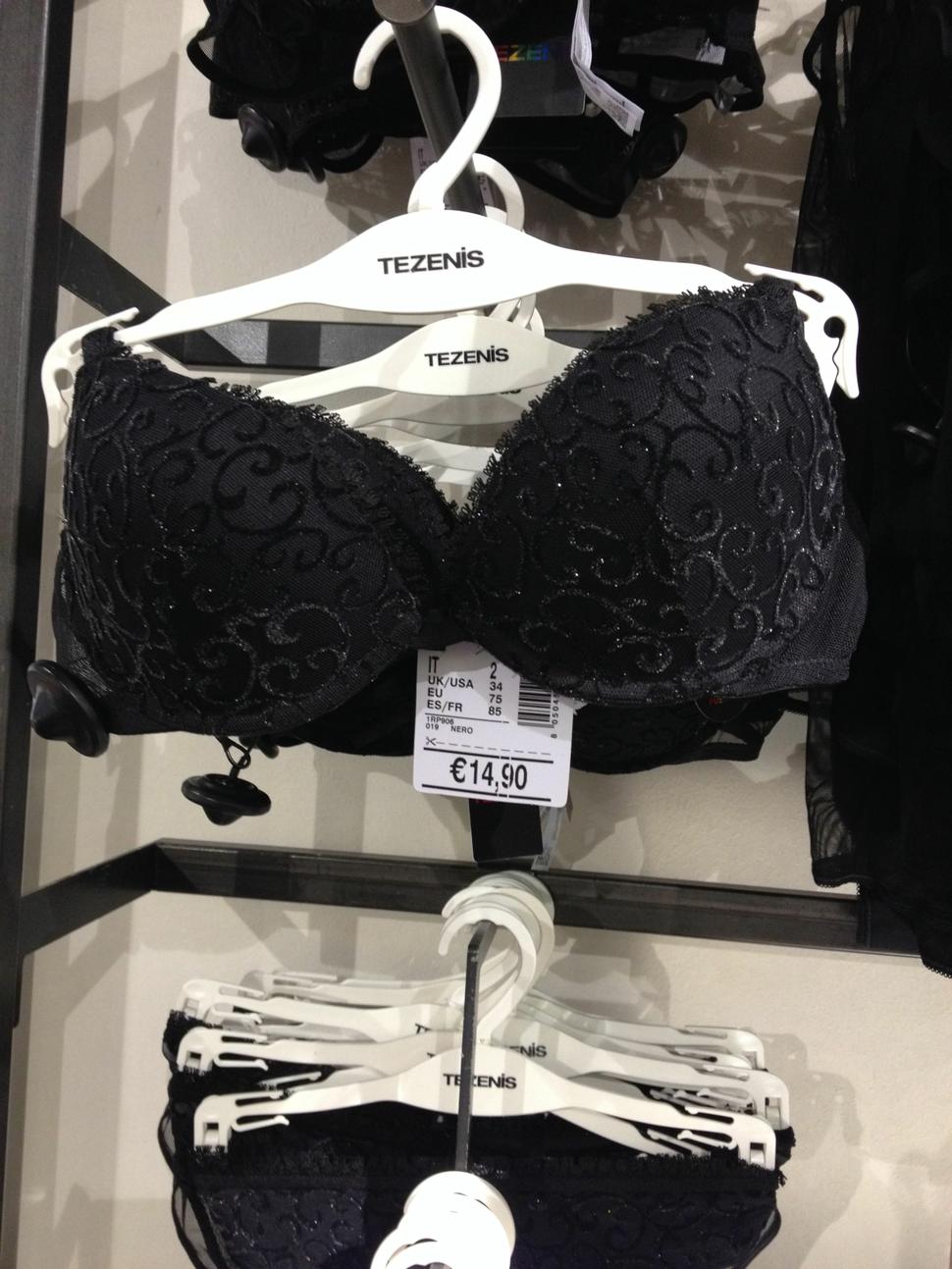 reggiseno nero ricamato Tezenis
Ho trovato completini intimi molto originali per le feste e per Capodanno, questo è quello che mi è piaciuto di più: nero con dei ricami in velluto.
I found very original lingerie sets for Christmas time and New Year, this one I liked most: black with velvet embroidery.
Maglia nera con strass per Capodanno da Tezenis
Ho anche trovato questa bella maglia nera con strass da regalare per il Capodanno in arrivo.
I also found this black glittered top to present for New Year eve.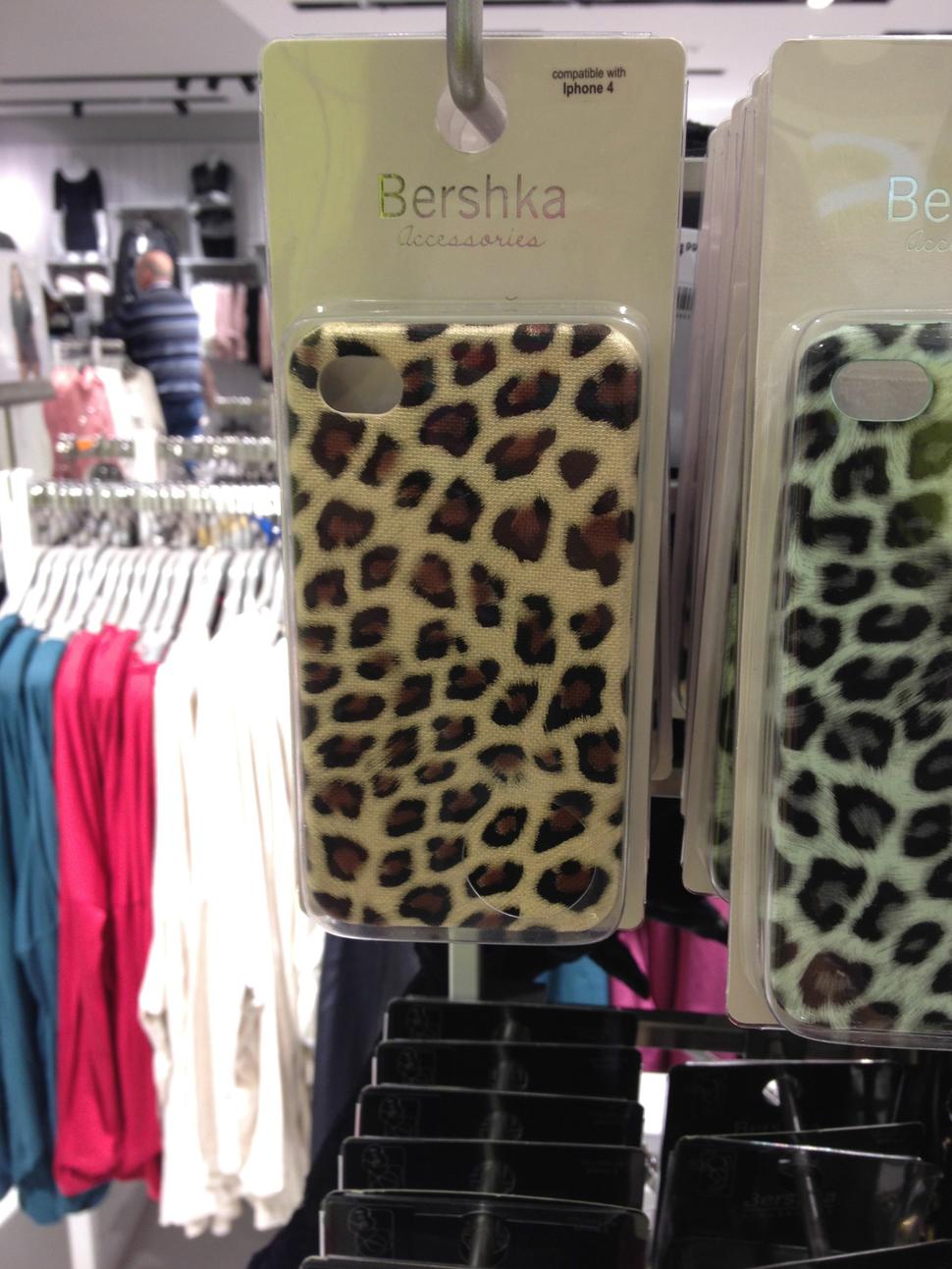 iPhone case leopardato da Bershka
Il regalo che va per la maggiore in questo periodo sia per maschi che per femmine è l'iPhone case: se ne possono trovare di tutti i tipi, mi è piaciuto questo rivestito in tessuto leopardato da Bershka.
The gift that is on the top now, for men and women both, is the iPhone case: you can find it every kind, I prefer this fabric leopard covered by Bershka.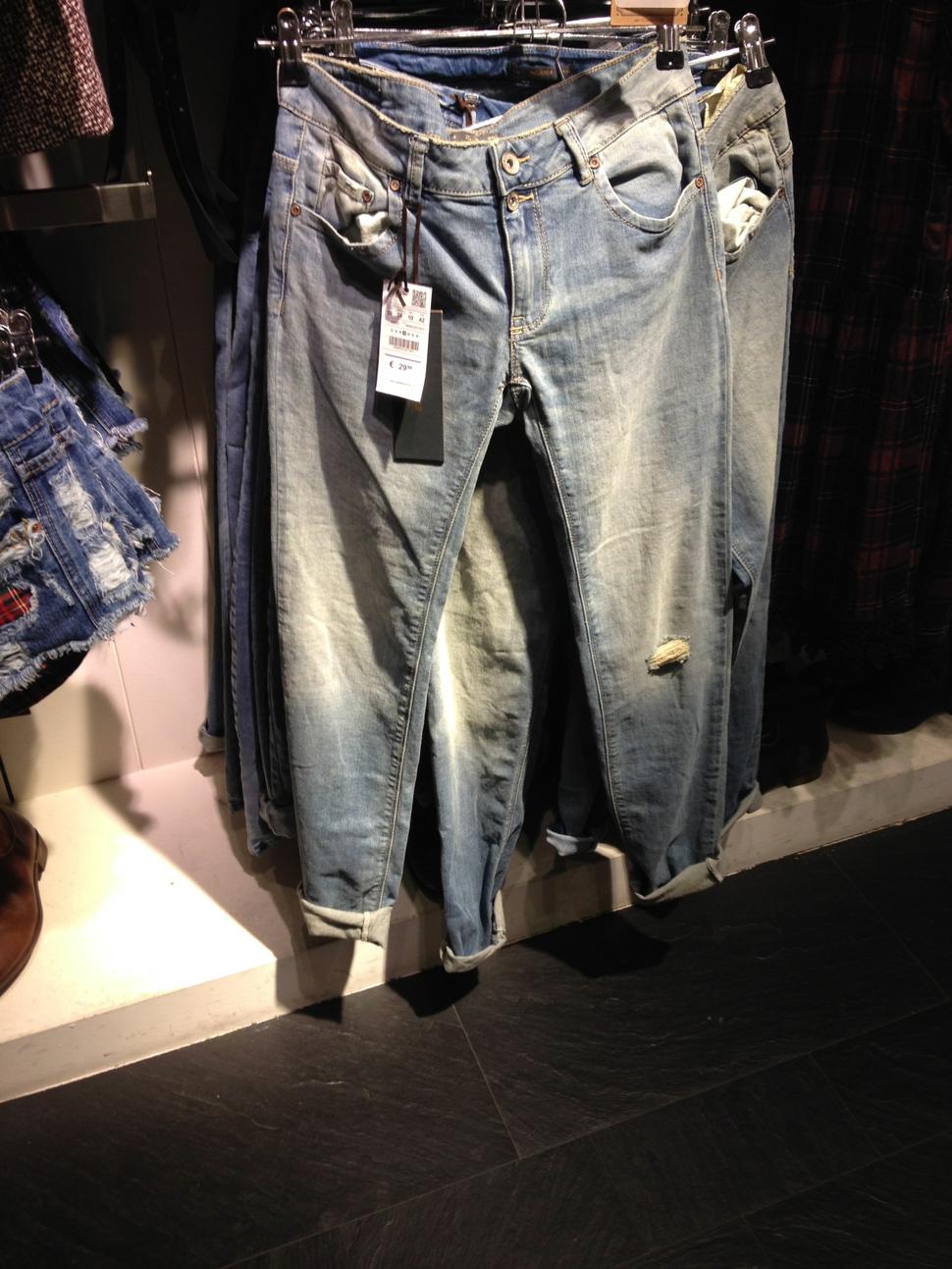 boyfriend jeans Pull&Bear
Da Pull&Bear ho trovato questi bellissimi ed economici boyfriend jeans, l'ultimo grido nei guardaroba femminili.
At Pull&Bear I found these beautiful and cheap boyfriend jeans, the hit of the girls wardrobes.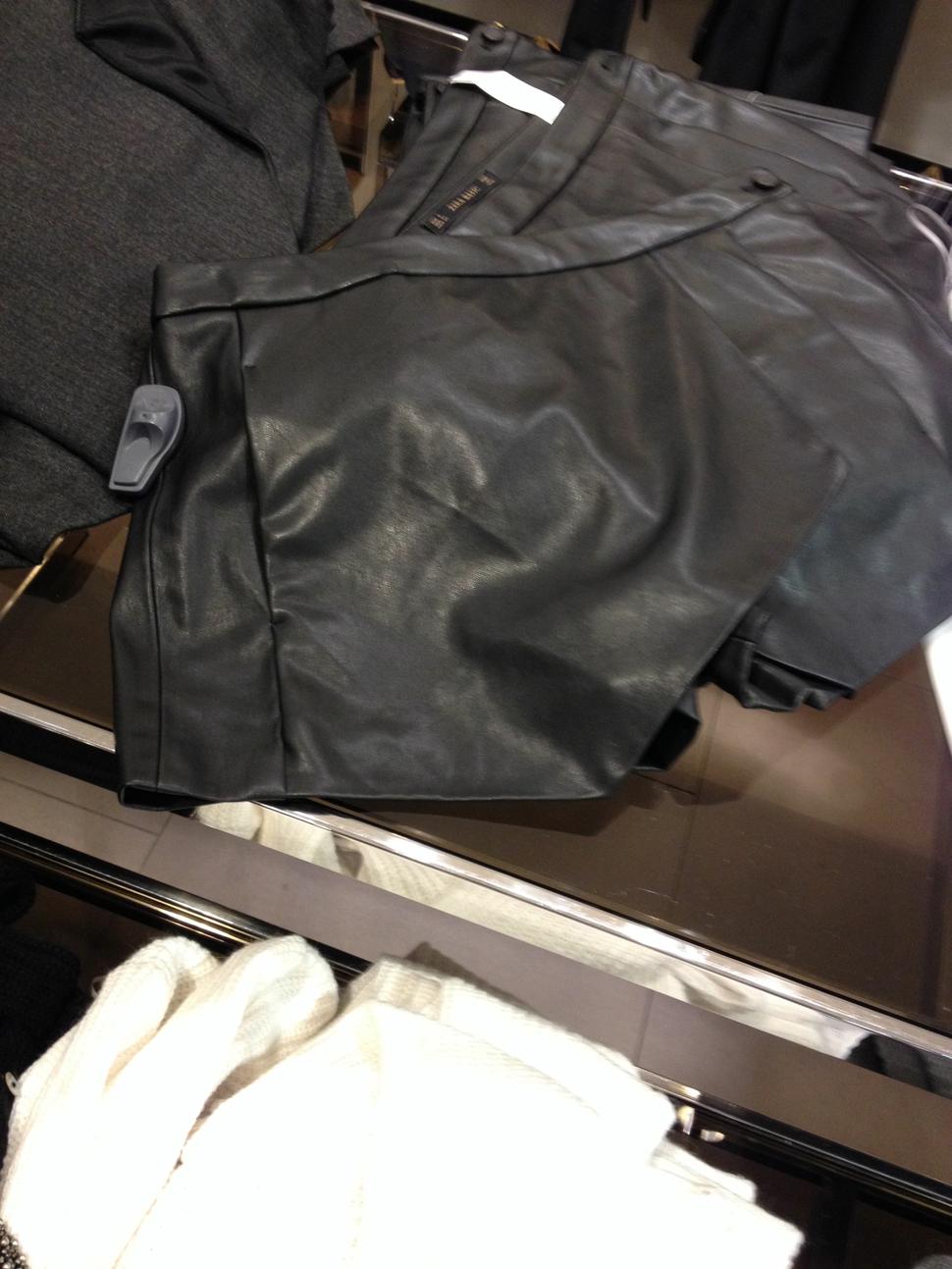 origami shorts in pelle da Zara
Infine da Zara ho trovato gli shorts "origami" IN PELLE!
At last I found at Zara some "origami" LEATHER shorts!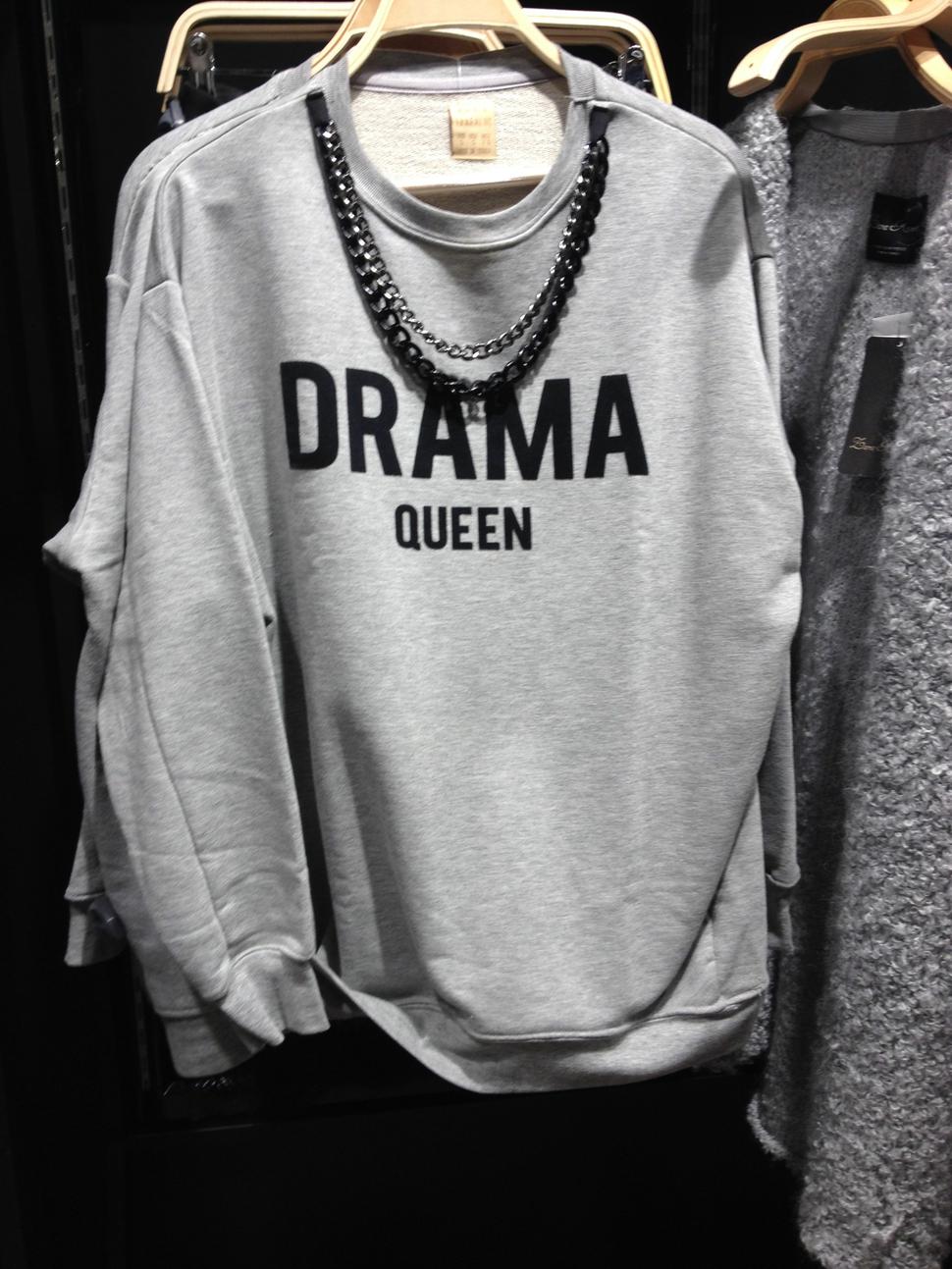 felpa "Drama Queen" Zara
E anche questa fantastica felpa "Drama Queen" con collana applicata.
And also this fantastic "Drama Queen" sweatshirt with necklace on.
Questi invece i simpatici oggetti che ho trovato da Tiger, un negozio di oggettistica per la casa in Viale Marconi a Roma, per fare regali a grandi e piccini.
These are some pretty objects I found by Tiger, an home decor shop in Viale Marconi, Rome, to make presents for kids and adults.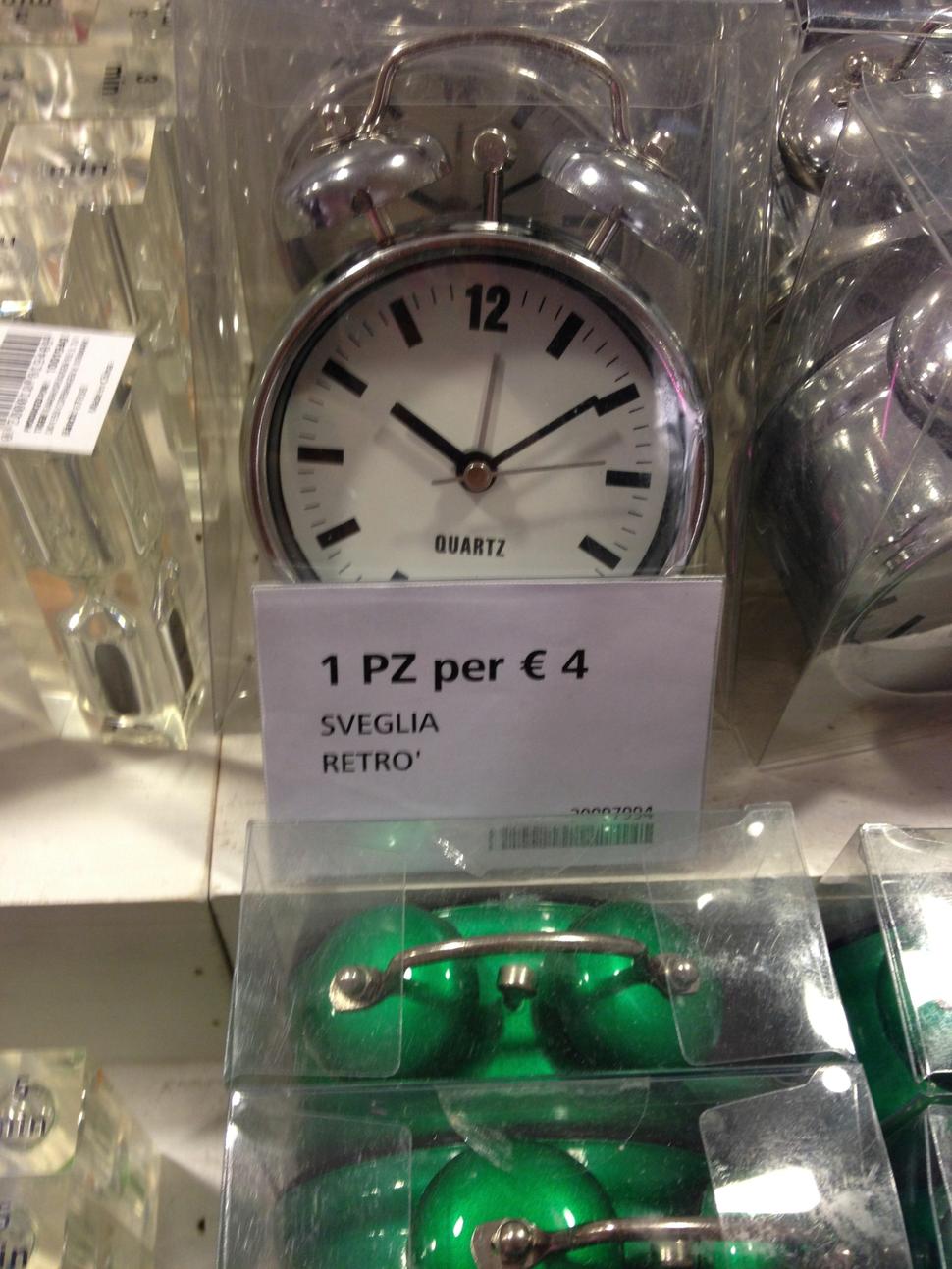 sveglia da Tiger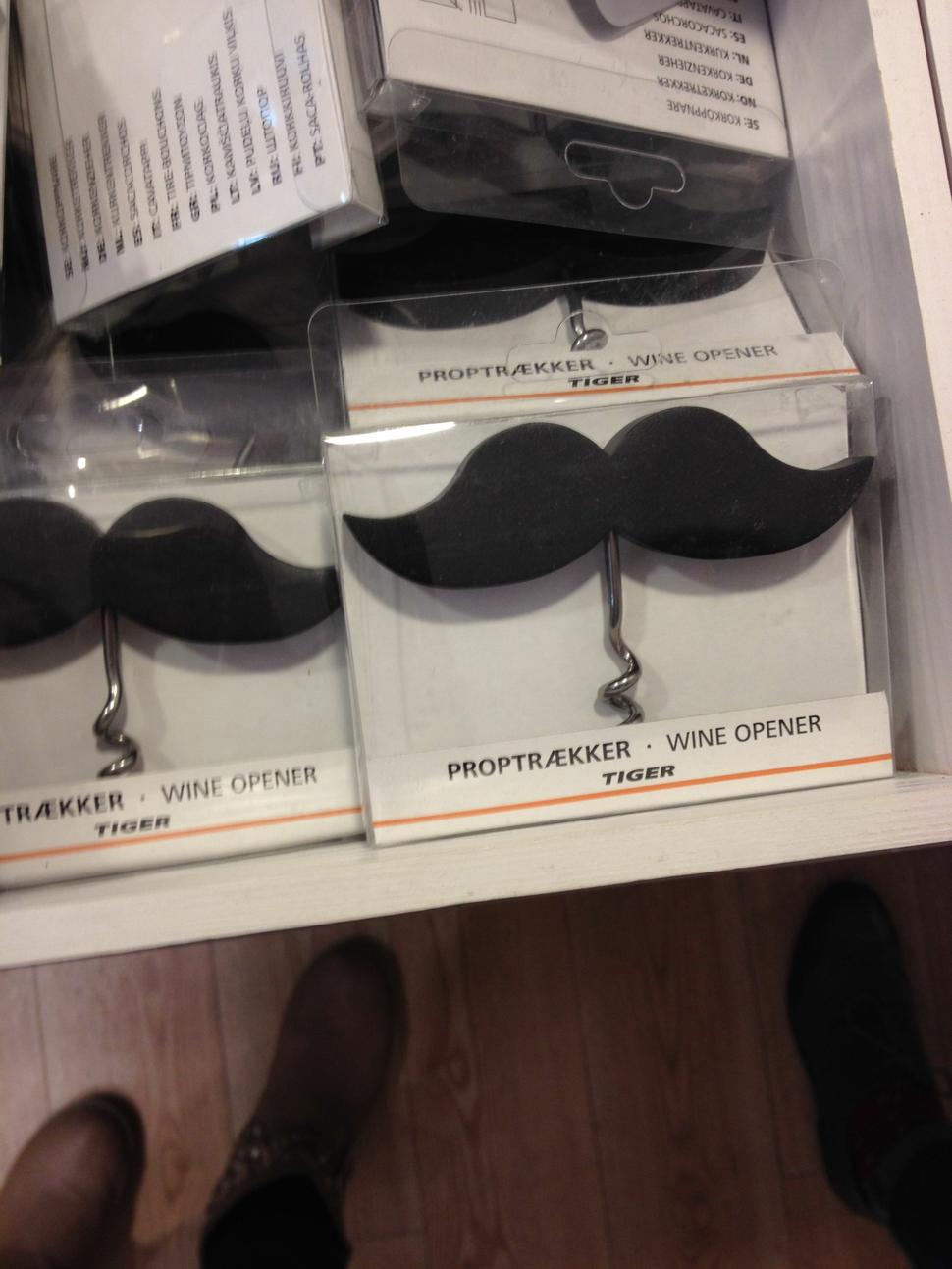 apri bottiglie con baffo da Tiger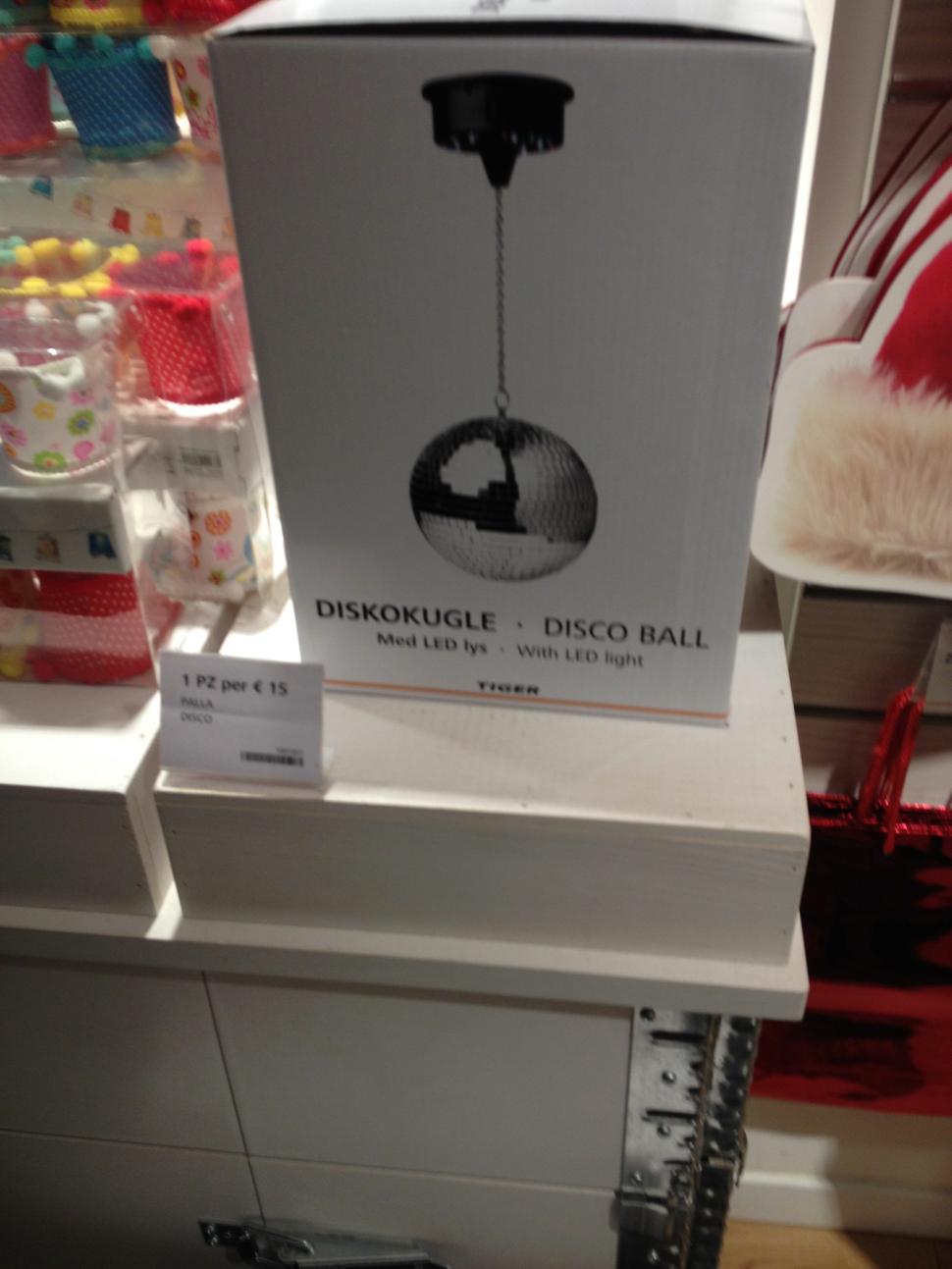 palla da discoteca da Tiger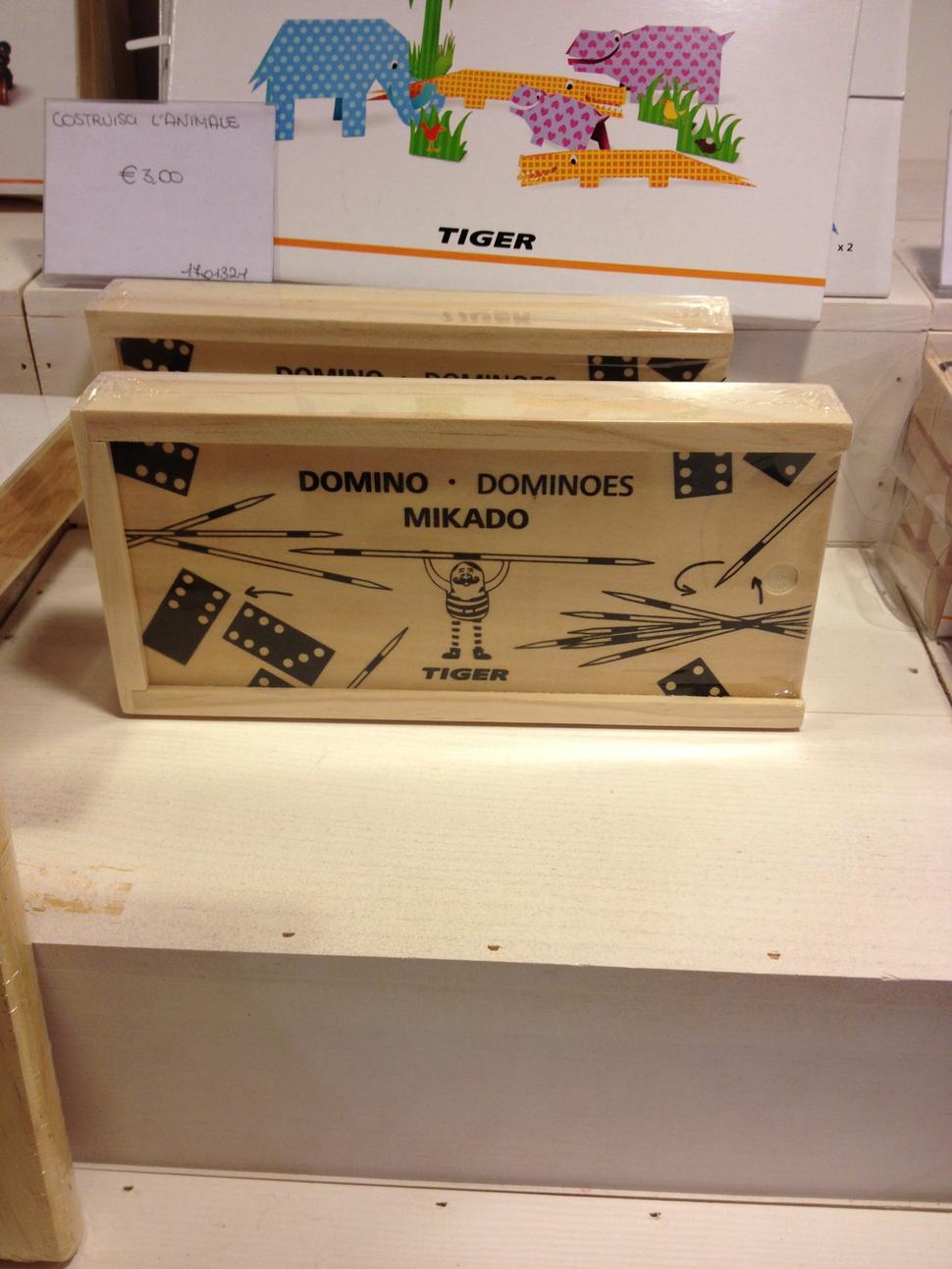 giochi da tavola shangai e domino da Tiger
Questa è stata una piccolissima guida ai regali di Natale di quest'anno, ovviamente in giro c'è tantissimo altro da poter trovare.
Spero vi possa essere d'aiuto, un bacio e Buone Feste!!!
This is just a small Christmas gifts guide for this year, you can surely find much more around.
I hope you'll find it useful, kisses and Happy Christmas time!!!
PS=ringrazio la mia amica e compagna di shopping Maria Luisa, che ha ispirato questo post :)